Disclosure: This shop has been compensated by Collective Bias, Inc. and its advertiser. All opinions are mine alone. #RegisteringForBaby #CollectiveBias
Here we are 8 weeks in with our second baby. Every day is a learning experience, just like with the first. Except now I know a little bit more of what to expect! I've googled less, freaked out a little less, stopped picking him up every time he cries and learned to let go of the things I can not change (like the fact that he loves the pacifier!). Since this is our second baby I did not need to register for as much stuff. People love to spoil a new baby and mother though so I created a registry at Target. Below are a few tips for creating the perfect baby registry.
1.
Do your research prior to heading to the store/registering online.
Ask your friends and family what brands and products they loved and used the most. Read blog posts. Research safety ratings online. Just know that all babies are different. What worked for some won't always work for you and your lifestyle.
2. Make a list! This was my biggest mistake the first time around. I did not have a list. My husband and I wandered the aisles for hours and became overwhelmed. I was a sweaty mess and just wanted to leave.
3. Take a snack and water. Hangry pregnant ladies are no fun. Plan on being at the store for a couple of hours, especially if you are a first time mom.
4. Look for neutral items when picking out gear (strollers, swings, etc). I know you aren't thinking about a second or third child at this point but you don't want to end up with a bunch of pink baby gear and then find out you're expecting a boy a year later! Choose gray, white or browns when possible.
5. Don't register for a ton of newborn clothes. My daughter had so many cute newborn clothes. But you know what? She wore sleepers ALL THE TIME and she outgrew them so fast! I added 7 ZIP sleepers to our registry this time around and that is it. I put an emphasis on zip because those snaps are a huge pain in the middle of the night.
6.  Register for only the items you really need! I know this is hard to hear but don't put items like toys, books, and cute clothes on your registry. You are going to get a ton of those items anyway. Stick to diapers, wipes, breast pump etc. This will increase your chance of getting them!
7. Think about how much storage space you have. Some items like a high chair, walker, and bouncer won't be needed for a few months. So again they can wait, leaving room for the important newborn items.
8. Register for all price points. Go ahead and add that $500 crib and $300 stroller but make sure to add smaller items too. Not everyone can spend a ton so it's best to have plenty of options. Plus, a group of your friends or family may go in together for one of the big ticket items!
9. Register for bottles (even if you plan to exclusively breastfeed). I exclusively breastfed my first but my second refused to latch from the beginning. We left the hospital without any bottles and had to stop and buy some before we went home! Preparedness is key with a newborn!
Target automatically adds a few essentials to your
registry
. Click the image below to shop my favorites!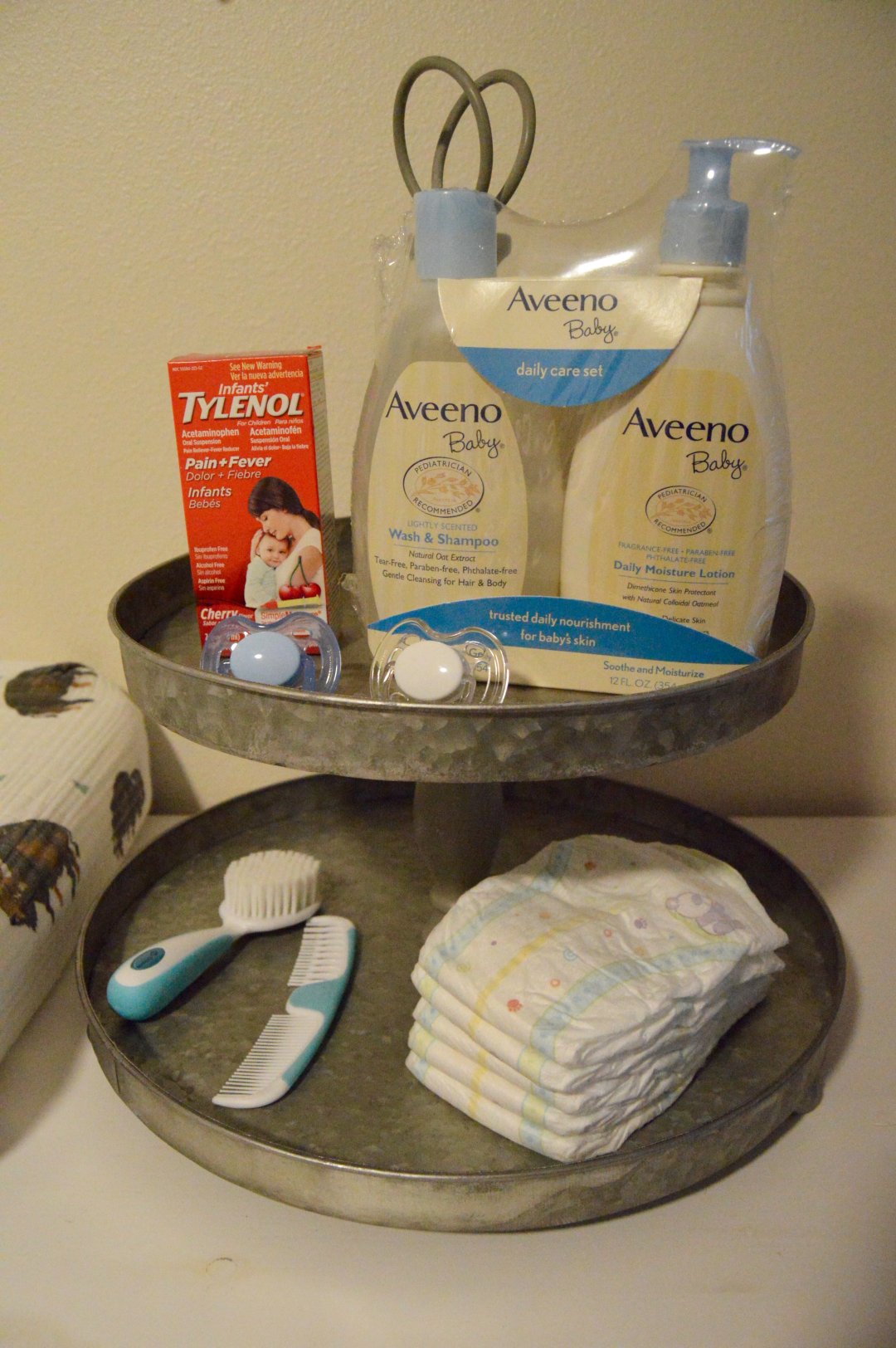 All of you expecting mamas can register at Target online HERE. Experienced moms – what are some helpful tips for creating the perfect baby registry?